Stories About Me -- My Reference Page
Travel is not about me. In this narcissistic culture we live in, I hate self-promotion. Unfortunately it has become a large part of the travel industry thanks to Instagram influencers, which I can understand, but choose not to participate in. I firmly believe travel is about the people I meet and I want to share their stories through the platform I'm given -- yes, it's my perspective, but I hope to be true to their tales since it is a privilege for me to share. One of my favorite books, In Patagonia (which I got to re-read in Patagonia!) is memorable not because it describes the breathtaking landscapes, but he writes about his memorable encounters with people. I try and remember that when I write about my experiences.
So here's a little video I made about why you should hire me, followed by videos from friends I've made from all around the world about the moments we shared together (sort of as a way to redeem myself!) They were very special and really brought me back to some great times!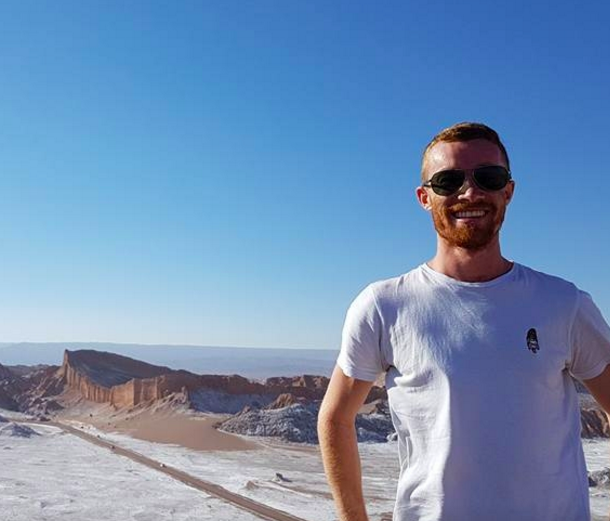 From Hobart, Australia
Met in Kuala Lumpur, Malaysia
I met Andrea on a brief stop in Kuala Lumpur in 2016. Staying at a hostel in the city, I remember Andrea was the life of the room. Making sure everyone felt included and shared stories, as she cranked Drake in the background. Her smile is infectious and her bubbly and full energy fills the room. As much as Andrea loves a joke, she also campaigns hard for equality and has an inspiring voice that many listen too online. I followed her travels and was delighted earlier in the year to see she was coming to my home town in Tasmania. Although we only met briefly in Kuala Lumpur, we caught up in Hobart and it was if we'd been friends for years. Andrea certainly has an impactful and articulate voice that I believe readers could connect with personally.
Alex and Jamily Frost
From the US & Brazil
Met in Fortaleza, Brazil when I stayed at the hostel they own, Full Sail Hostel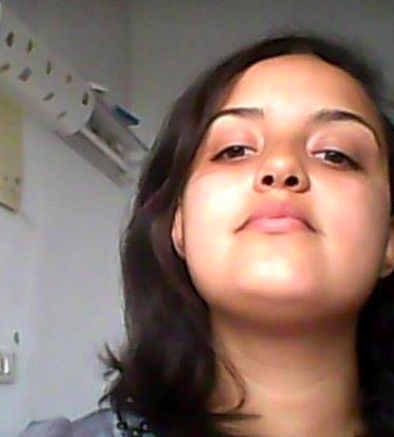 From Thala, Al Qasrayn, Tunisia
Met in Kuala Lumpur, Malaysia
it is my pleasure to recommend my friend Andrea for the post offered by the NY Times to travel around the world and write about it . I know Andrea for around one year and I am convinced that , with her brilliant personality, she wouldn't be only good for this job but also the best . I first met Andrea in August 2016 as a couchsurfer hosted by Norma in Kuala lampur. She wasn't the first American I met so I expected to know another rude person thinking that Africans live in the jungle and wouldn't be a leader to survive without the help of developed countries , repeating the sentence " do you really have this in your country ? " , but sharing the apartment with Andrea for one week made me change those thoughts. I still remember the first hour she came , she was telling stories about Indonesia, NY and asking me about my country . For one week , I got to know a personality that I still admire , an adventurous girl with a string ability to make anyone challenge himself while being so supportive : we went together to the Batu Caves , I was chocked to see all those stairs , I told her I couldn't climb that distance and I still can't forget the answer " Of course you can . Let's do it together and whenever you feel tired , we stop and I will take you photos till we come to the summit " I did it and one of those photos has been the wallpaper of my phone for more than a year reminding me of my abilities and that American girl whom I still consider as a source of inspiration . As a traveller , I read many blogs and articles about places of want to visit and one of the reasons I think Andrea should have this post is her communication skills: she is a good story teller , if she talks about a place , anyone would like to take the first plane and go there but the most important is being a good listener: she appreciates knowing about other countries , meeting people with different background and learning about other cultures . She simply makes you feel that difference so are valuable so you feel free to her her about you . being a vlogger , a blogger or writer doesn't only require the ability to take nice photos and describe new places ( which Andrea can do very well ) but also the passion and the enthusiasm to hear stories about that place's history , believes and mythology and That is what makes an article interesting " the soul of that place in the article " and she's the best to transmit it .
From New York, NY
Met in Sarajevo, Bosnia after sleeping in the same dorm
She's the type of person you meet once (for less than 48 hours) and then proceed to ask her for recommendations and travel tips for every trip you go on ever since.. so lucky to have met this wealth of knowledge in Bosnia.
Lydia Tan
From Jakarta, Indonesia
Met in Jakarta, Indonesia -- she's my mother's best friend's daughter!
From Glasgow, Scotland
Met in Huraz, Peru hiking Lago 69

So I met Andrea when I was backpacking around South America. We hiked up "Lago 69" in Peru, fighting against altitude sickness to reach the lake at 4600 metres above sea level. The struggle was real, but the destination so worth it when our eyes soaked in the amazing turquoise coloured water fringed with glaciers. Exhausted and quiet as we took in our surroundings, Andrea was the first to whip off her clothes and dive in - baring in mind this lake was filled with glacier water and FREEZING! She was amazing to hike with as she was so full of fun and energy and kept the mood high. She has a real list for life and the confidence to grab life by the horns and suck as much out of it as she can.
From Cape Town, South Africa
Met in Cape Town, South Africa during my semester abroad
 
Andrea came to South Africa in Fall 2010 through the program Worldlearning SIT Study abroad, with a theme Multiculturialism and Human Rights. She became one of the most outgoing student not shying away about who she is. She has always been a confident and outgoing person. She is very open minded, she blended well with the group of 12 students. She was comfortable with meeting new people as she managed to stay with the 4 different ethnic groups of South Africa in homestays. I found her as an easy to talk to and she is always eager to get to know people and learn from them. She loves people and she respects people from all walks of life.
From New York, NY
Met in New York, NY, working together on the Samsung USA account
If I can fill my passport up 1/3 of what Andrea has, I will say it has been a life well traveled. Andrea is a bundle of good energy — her optimism and ability to live in the now is infectious. We spent multiple years working together on the Samsung business and despite the craziness, she always remained level headed and positive. I remember when she told us she was leaving her job on Samsung to go see where her travels took her — giving up her job here in NYC to go and travel seemed crazy (…or so I thought) As a few years have passed, I am starting to get to the point where I feel like I haven't traveled nearly as much as I would like to. I couldn't help but to be inspired as I've kept up with Andrea's life via social media over the past few years. She makes you realize how important it is to set time aside from work and go to that place you've always dreamed of — be it an Irish pub, a sandy beach in Cape Town, or a rainforest in South America. I'm so envious of her get up and go attitude — Her ability to change up her daily routine here in New York and seize the opportunity to travel to other parts of the world and truly immerse herself in their culture. Not only does Andrea exceed the skills qualification as a candidate to take on the "52 places to go" itinerary, but you will not find anyone more deserving. She makes everyone feel like they've known her for years. She's easy to talk to, approachable, fun-loving and confident. There is no one better suited to take on this role than Andrea Wangsanata.
Deborah and Datri
From Brazil & the US
Met in Rio de Janiero at Mambembe Hostel
From Palestine
Met in Bethlehem after messaging each other on Couchsurfing

Andrea I really wished we could have more time together! She has such a warm and beautiful heart! and very sweet smile :) I felt so sad that I only spend few hours with her, she had too much wonderful travelling experience. I love telling my friends about having this strong and strange girl! Andrea is really lovely, very fun, always smiling! I wouldn't hesitate meeting her again if the opportunity arises.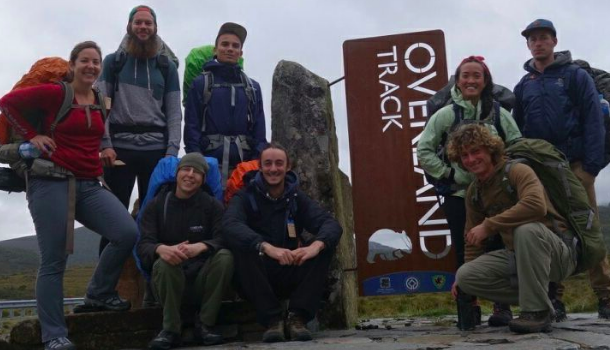 I met Andrea on March 28, 2017. The reason that date is so clear to me is because it was the day before my 8 day trek over the Overland Track in Tasmania, Australia. I was a solo female traveler, novice treker, and filled with mixed emotions about the adventure about to unfold. That night eight strangers, all solo travelers, met in a lodge at the start of the trail and due to being backpacker poor the eight of us shared a room meant for four. Andrea and I shared a single bed, the bonding began quite quickly. I knew Andrea and I would get along within thr first 24 hour we kbew each other. After the first day of trekking she shared her can of beans with me, and we took turns using them as foam rollers to stretch out our leg. As she was the only other female in our group of eight, I relied heavily on Andrea's support during the hard times on the trail. We woke up many mornings at 5am and headed out before the boys. I was by far the slowest in the group, but Andrea stuck by my side and provided encouragment when thoughts turned negative. This trek has been one of my favorite travel memories of Australia. The landscape was breathtaking, changing all the time, and we never had a dull moment. We did hit some rough patches, walking hours through rain, sleet, and snow. One morning Andrea and I took off early with another female traveler we had met on the trail and we tackled Mount Acropolis. We surprisingly summited the mountain before the boys caught up, and we were able to enjoy the first full sunny day of the trek from the top of that majestic mountain where we could finally kick off our boots (that had been wet for 5 days), bathe in the sun, cook up some couscous, and enjoy the view. Thanks Andrea for being my treking buddy, partner in crime, and moral support during that epic adventure.
Christina Calbos
From the US/Greece (third culture kid!)
Met in Cape Town, South Africa... lived together in NYC!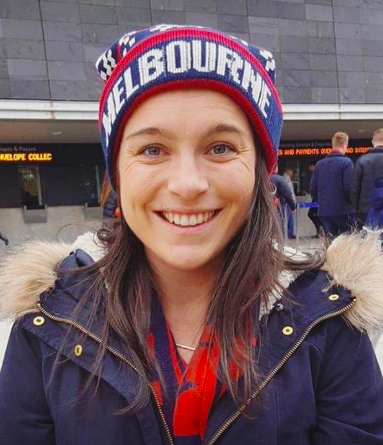 From Melbourne, Australia
Met in Ulcinj, Montenegro
One time I went to a nude beach in Ulcinj, Montenegro with Andrea and my friend, Malin - we had only met her in a hostel kitchen in Kotor the previous day so what better way to bond then to get naked in Eastern Europe at a beach. She's insanely friendly and chill, and 10/10 life goals
From Ireland
Met in Sydney, Australia working at the same advertising agency.
I am a career hobo. I live from city to city, country to country. And I meet fascinating people as a direct result of my nomad lifestyle. Andrea is one of the best of those people. She represents the best qualities of a lifestyle traveller - humour, curiosity, empathy, and a goddamn truckload of fun. People like Drea are the reason why I travel, and I hope to continue to cross paths with her as long as we both shall trip.
Sweeney Grabin
From Portland, Oregon
Met in Queens, NY
From Atlanta, Georgia
Met while hiking Mount Sinai in Egypt
I knew Andrea would be the kind of person I would want to read about from the moment I met her. I will never forget how insightful she was as we hiked up Mount Sinai in advance of witnessing the sunrise from the top.
From New York, NY
Met in Syracuse, NY, where we both were attending Syracuse University
While I've never actually taken a vacation with Andrea to a far away country, I've always known her to be a person who can befriend anybody. I've known Andrea since sophomore year of college and she is as energetic, intelligent, courageous, and passionate then as she is now. While there are so many stories that I have about Andrea - the fun, the crazy, the emotional, and the fabulous, the one that sticks out in my mind was when we first met (I know so sappy). We met through a mutual friend via Facebook. I just transferred to Syracuse and didn't really know anybody. I immediately recognized her in one of my classes and went up to talk to her. The exact details of what happened next are a bit hazy but - there may or may not have been a loud and exuberant "hello," from her and she may or may not have emphatically hugged me. It's Andrea though, so both those things probably happened. While I may not remember how our first meeting went down exactly, I do remember how easy it was to approach her and talk to her. She even invited me to her apartment for dinner that night, even though we only met each other 15 minutes beforehand. She introduced me to her circle of friends and made me feel comfortable in a new environment. She is such a warm and personable person and is always genuine about meeting new people. She truly can make friends everywhere and anywhere she goes.
From Manchester, UK
Met in Lombok, Indonesia
So I think Andrea would be perfect for the travel journalist role because the Andrea I know has experienced real travel, not just the glossy sit by the pool type travel you often see on social media - and I should know, because I met her whilst I was in the middle of getting my suitcase and my passport robbed by the Indonesian Mafia. Andrea speaks Indonesian and helped me translate the situation as it was unfolding - when these men realised they had been caught out they got aggressive and Andrea handled their attitude like a total boss, and then came on a mission with me to get my stuff back, (which included lots of bribing!) She stayed with me, even booking accommodation in the same hotel that night, and despite how unlucky the situation surrounding our meeting was, we were then blessed to experience Eid in Lombok together, the only tourists around being able to immerse ourselves in the beautiful culture. In the short time we spent together in Indonesia, we made it through being robbed and having fireworks thrown into restaurants whilst we ate and somehow she still made it into a fun adventure! If you are looking for someone fearless, who knows and has experienced the absolute highs and lows of travelling, it would be Andrea, the girl who helped a crying stranger get her suitcase back when she could have just continued on her trip, and I don't think you can come across a person much better than that!
From Porto, Portugal
Met in Porto, Portugal as a couchsurfer

I have no words only feelings to tell something about this girl.... She is so easy going and full of positive energies that is so countagious....we spend a good time toguether drinking some wine and hanging in the city talking about what we like and listening for some parts of her adventures hahahahah just follow your dreams....
From Iraq
Met in Dresden, Germany as a couchsurfer
Andrea was a really vibrant surfer, enthusiastic for any suggestions for what to do, where to go, and where to eat, despite how tiring long travels can be. Although I didn't have time to show her around the city, I really enjoyed the time we spent drinking and chowing.
Have a great remaining Eurotrip before the remaining big wide beckoning world :)
From Tel Aviv, Israel
Met in Tel Aviv, Israel as a couchsurfer
Andrea stayed with us for 3 days. She's an amazing guest, funny and you'll never get board when she is around trust me :)
moreover she wrote about us in her awesome blog, #livingthedrea.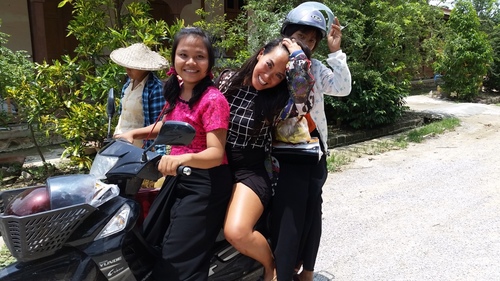 From Kyauske, Myanmar
Met in Mandalay, Myanmar at a temple where she was studying English
"I miss you and I love you. I don't have a chance to practice with foreigner.. But I am still studying."